2016-05-13
Foreign Minister Elmar Mammadyarov met with Daniel Mitov, Minister of Foreign Affairs of the Republic of Bulgaria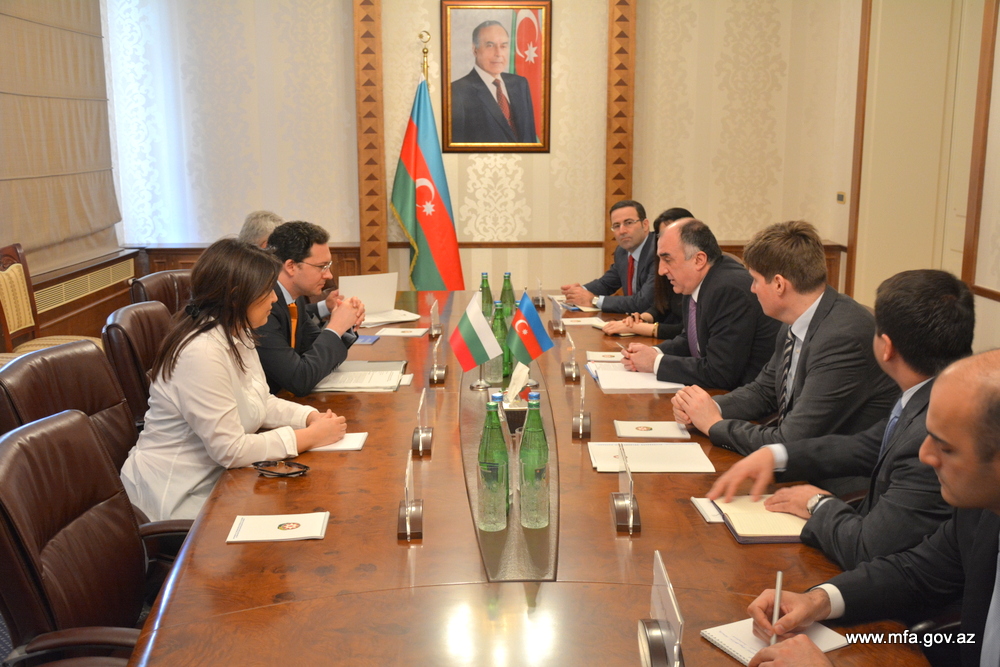 Foreign Minister Elmar Mammadyarov met with Daniel Mitov, Minister of Foreign Affairs of the Republic of Bulgaria within his official visit to the Republic of Azerbaijan on the 13th of May, 2016.
During the meeting, the sides exchanged their views on the current status of Azerbaijan-Bulgaria, Azerbaijan-European Union relations and ways of further advancing them, cooperation in the fields of economy and energy, Armenia-Azerbaijan conflict, international and regional issues. They expressed satisfaction with the current level of political dialogue and mutual trust between the two states.
Emphasizing that the bilateral cooperation between Azerbaijan and Bulgaria is developing at the level of strategic partnership, ministers noted its positive impact on the Azerbaijan-European Union relations as well.
Bulgarian minister told that his country attaches great importance to the cooperation in all fields with Azerbaijan, particularly in the areas of energy and transport. He emphasized that the large-scale energy project - Southern Gas Corridor constitutes strategic importance for the European Union and Bulgaria.
Briefing about the latest situation on the Armenia-Azerbaijan conflict, Minister Elmar Mammadyarov mentioned that all international community, including OSCE MG co-chairs accept the fact of unacceptability and unsustainability of the current status-quo and furthermore added that in order to achieve progress in the settlement of the conflict, according to the relevant resolutions of the UN Security Council, the armed forces of Armenia have to be withdrawn from all occupied territories of Azerbaijan. Elmar Mammadyarov informed his counterpart about the provocations of Armenia against Azerbaijani civilians living in the territories along the line of contact of troops and also use of artillery and other heavy weapons by Armenia.
At the meeting, the sides exchanged views on the regional issues of mutual concern.